"Murphy was an optimist!"
Posted by utterz in : Daily Life, Sex, Touchy Subjects

, trackback
Alternative Title: Is that a tentacle growing out of my wife's chest?!
Our snake make it to 2nd base!
Mobile post sent by djuggler using Utterli. 
 Replies.
Incase you've forgotten the baseball metaphors for sex they are explained at student.com and teenwire.com.
Thank you xkcd!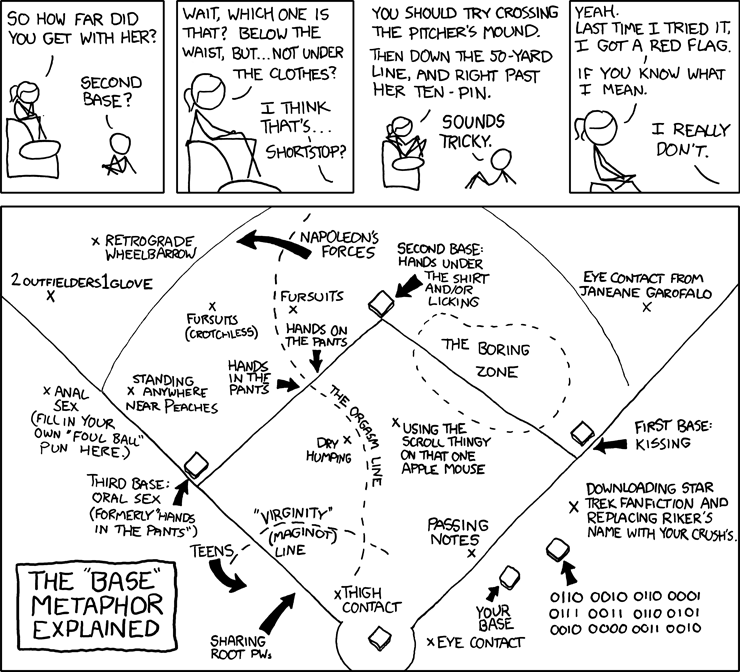 trackback