"Murphy was an optimist!"
Posted by Doug McCaughan in : Of Interest

, trackback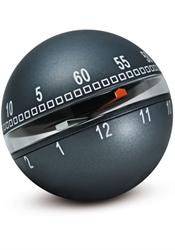 I soooo want this watch!
…designed by students from l'Ecole d'Arts Appliqués Genèva is a 100 % Swiss made product by Pierre Junod Switzerland and can be worn as a pocket watch, pendant or used as a small desk clock. The Materials are white hour hand & orange minute hand, anthracite anodized aluminum case, laser engraved figures, mineral glass, Swiss quartz movement…[Source, Watchismo, Eris Planetary Sphere Watch]
Seen on BoingBoing.
trackback