"Murphy was an optimist!"
Posted by Doug McCaughan in : Of Interest, Reviews, Sex, Touchy Subjects

, trackback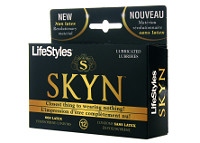 I'd really like to review your product but right now my 4 year old child makes a better contraceptive than your Skyn condoms. Help me figure out how to get him to sleep in his own bed and your product sales might go up.
trackback