"Murphy was an optimist!"
Posted by Doug McCaughan in : Cathy, Daily Life, Family, From the mouths of babes, Gimli, Noah, Of Being Dad, Pets

, trackback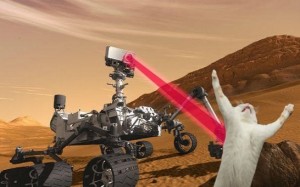 Dad: "Noah come here for an important PSA."
Dad: "Curiosity killed the cat. Satisfaction brought him back. But only in a fable. In real life, cats don't come back."
Noah: "Ok."
Dad: "But the cat came back for it wouldn't stay away."
Dad: "Well, he came back in a song. But not real life."
Dad: "So, the cat has taken to climbing into the dryer."
Dad: "And if you ran the dryer with the cat in it you know what that would mean?"
Dad: "It would mean that our furniture wouldn't get further scratched up."
Dad: "All joking aside."
Dad: "It would be bad to run the dryer with the cat in it."
Dad: "Because it is really difficult to get the smell of cooked cat out of cotton."
trackback