"Murphy was an optimist!"
Posted by Doug McCaughan in : Health, Juggling

, add a comment
It's only a hip.
add a comment
Posted by Doug McCaughan in : Announcements, Health, Juggling, Of Interest

, add a comment
This is my upcoming performance schedule.
April 15 11:15-11:30 and noon-12:15 – UT's International Festival on the UC Plaza. Fire will be allowed.
April 15 3:00-3:30 Dogwood Art's festival children's stage near Krutch Park downtown – Fire will be allowed.
April 16 5:00-8:30 Zoo-to-do juggling at the Knoxville Zoo. No fire. LED show if darkness comes soon enough.
April 17 4:00-4:30 Dogwood Art's festival children's stage near Krutch Park downtown – Fire will be allowed.
April 30 time tbd (event is 8-5) Dogwood Art's Chalk Wallk walk-around juggling in Market Square and Krutch Park – details still being worked out. Probably a G to PG-13 rated crowd since this will be atmospheric/walk-around the performances will be shorter more adhoc depending on what crowd gathers to watch. Fire will be based upon each location that is density of the crowd, nearness to flammables, etc. You know.. the standard safety considerations.
May 6 5-8:30 Dreamnight at the Zoo with Children's Hospital – the event is for children with severe ongoing medical concerns and terminal illness. – No fire. LED equipment if darkness comes soon enough.
May 7 10-11:30 (probably more like 10:45-11:30 – event is 10am-2pm and the only slot taken is 11:30-noon when Michael Messing performs magic). The event is Children's Mental Health Week sponsored by TN Voices for Children and will be near Krutch Park.
If you are interested in joining me on any of these endeavors, just let me know. Obviously most of the events are G-rated but I think we can have a little more fun with the UT students. Note: At this point, none of the performances are likely to be amp'd ie. no microphones or PAs. I currently do not have a passing partner for any of these events. If you want to pass with me or have some solo time at one of these events, please let me know. Don't sell your skills short. If you learn to pass clubs Monday night, you're already good enough! Performances are much less about perfect juggling and far more about audience engagement.
Juggle til you drop!
add a comment
Posted by Doug McCaughan in : Daily Life, History, Juggling, Of Interest

, add a comment
In the middle of 1993, I decided to spend three months in the dance studios of the upper floors of Knoxville's Candy Factory practicing my dance, pantomime, comedy and choreographing my juggling routines in preparation to hike Europe while living off the rewards of my busking. I had successfully busked the corner of Jackson Avenue and Central on the corner of Manhattan's for 12 weeks every Friday and Saturday night making at least $50 a night sometimes working as little as two hours which was better than the tips I made on a full shift waiting tables at Shoney's plus someone usually bought me a beer or two. My "success" in Knoxville along with the encouragement of a friend who had eight years experience juggling for money (2 on the streets, 6 on the cruise line/college circuits) left me confident that I would eat well, pay my bills, and stay in nice hotels and if that didn't work out my friend had advised me on how to sleep under a bush without getting arrested or having equipment stolen.
By the end of 1993, I was making $13000 a year working 70 hours a week with 4 other smelly guys in a tiny, cramped motel room which had been converted to a software development office with desks made out of doors on filing cabinets. The shower doubled as storage and a sound room for recording audio. Another room was reserved for artists, one for customer service, and two for packaging and shipping.
My European ship sailed and I now live vicariously through the videos of buskers such as Street Show Keith.
Street Show Keith from StopDropAndRoll Inc. on Vimeo.
add a comment
Posted by Doug McCaughan in : Daily Life, Juggling, Quote

, add a comment
Oh hell, I left my balls at home.
add a comment
Posted by Doug McCaughan in : Daily Life, Health, Juggling

, add a comment
My day resembles this:
add a comment
Posted by Doug McCaughan in : Daily Life, Health, Juggling

, add a comment
I enjoy entertaining with juggling. I also enjoy teaching juggling. Last night I had the pleasure of doing both for a small group of wonderful people, about 15 or 20. The audience makes the show as much as the performer. A tough crowd can be an awkward show. This audience was very receptive as such the show sped by. I normally watch the clock to time the show just right. This time I failed to look at the time. I had a good time that at the end of the show, I became concerned I'd spent to little time performing (which wasn't the case). I finished by teaching two children to juggle. The joy and happiness from the eight year old girl at learning to juggle is beyond description. Her smile and hug brought this season's spirit to my heart.
add a comment
Posted by Doug McCaughan in : Daily Life, Health, Juggling

, add a comment
I really enjoyed tonight's juggling show. A friend from the juggling club showed up and showed some real expertise. He obviously practices far more than I do. We started with the setting sun blinding me. For much of the first show I might as well have had my eyes closed but unfortunately could not use that as an excuse for my drops. I tried to introduce a new trick that I've wanted to do for years but forgot to bring a longer rolla bolla board. Coupled with my nerves and having the rolla bolla on slick concrete, the trick met with fail (but not fall). The 2nd time I tried it I picked a volunteer who was too young. That was awkward and I should have bailed. I didn't even try getting her up on the rolla bolla. Going to set that trick aside for older audiences only and only after I've fine tuned it. Performing that one was a bit like a magician buying a new trick on the way to the performance and trying it out for the first time in front of the audience.
On the most exceptional side, Mike and I were able to jump right into some decent passing without even a warm up. We even braved 7 torches although we rethought that one quickly and adjusted down to 6. I think if the two of us would practice together with any regularity we could be passing 9 clubs and torches in no time. I would love to put together a fully produced show at some point Karamazov style with musical accompaniment, laser lights, video screens, smoke machines, okay wait…maybe just music and microphones and we can grow from there. I had a blast! I owe Mike big time.
In other news, The Flying Karamazov Brothers have a three letter domain name! Wow!
add a comment
Posted by Doug McCaughan in : Announcements, Daily Life, Health, Juggling, Of Interest

, add a comment
I will be juggling fire, knives, people, and other things at West Park Baptist Church's annual fireworks show tomorrow from 7pm-9pm. West Park is on Middlebrook across from Fox Lonas. Hope to see you there!
add a comment
Posted by Doug McCaughan in : Amy, Cathy, Daily Life, Evan, Family, Health, Juggling, Noah, Of Being Dad, Sarah

, 4comments
Here's some additional information about the rolla bolla from my comment on Cathy's flickr set:
I now get to tell a story which may or may not add a little bit of a technical appreciation for what's happening in this picture. My rolla bolla freaks other jugglers out. Mine is completely homemade. It uses a 4 inch diameter thick pvc pipe. The board itself happens to be exactly the same length as a shelf in a homemade bookcase I built for my dorm room in college because it is one the shelves which happen to be precisely 19 inches in length. Most jugglers are more accustomed to using rolla bollas closer to 3 feet long. For instance, Dube's is 29 inches (btw, there's your spec).

Juggling is all about physics. This is center of gravity trick. The longer the board, the greater the center of gravity. In essence, if you drew a line from the ground up to the top of your head (or the head fo the person on your shoulders) that divided your torso symmetrically and simply made sure that line never passed over your foot, you would never fall down. Since my board is so short, there is very little room for error. One way to cheat the physics is to use a larger diameter piece of pvc but frankly the 5 inch pvc tends to flatten a little taking away from the visual effect (in addition to simply being disproportionate to the other equipment and plain ugly).

Regarding the pvc when making a homemade rolla bolla. I learned the hardway that the pvc pipe should be the same width as the board (or slightly larger). If it is smaller you create a third degree of freedom and you might as well be doing this trick on top of a ball.

Don't use those stupid stoppers on the bottom of your board! If you look at the Dube rolla bolla you will see that the underside of the board has stops at each end. This prevents the board from flying at high velocity to your left or right severely hurting people. Instead the board stops and you go flying at high velocity to the left or right breaking yourself and the people standing beside you. When we were first learning this trick. My brother fell off the board and sent it flying into a filing cabinet. 3 days later we were still trying to open the drawer. Without the stoppers you can safely take the board to the very edge without falling. I mean the very edge being exactly at the halfway point on the pvc pipe. Instead of the stoppers, control your board.

You can break things with a rolla bolla! These things may include: glass, bones, teeth, spines, and metal cabinets. When learning to stand on a rolla bolla do these things:

Get a partner! Have the partner stand behind you with their arms underneath your armpits but not touching you. When you fall, they will spot you and keep you from breaking yourself
Make sure your feet are at the edges of the board.
Wear shoes!
Practice daily in short spurts
Start with the board touching the ground on one side and about one third of the board on the pipe. Starting by jumping up to a horizontally balanced board is cool and fun but an advanced trick that will land a beginner on their hind side.

The rolla bolla will increase your balance, develop your abs and back, and tighten your buttocks.

Warnings!

Don't let people stand to your left or right. I cannot emphasize this enough.
If you fall…er…when you fall, think of yourself as being on a skate board or inline skate. Protect your wrists! Better to belly flop on concrete than to impact your wrist, elbows and knees

I will happily get together with anyone that wants help learning the rolla bolla.
4comments
Posted by Doug McCaughan in : Daily Life, Health, Juggling

, add a comment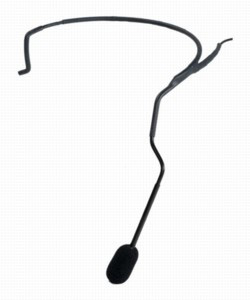 KNOXVILLE: Do you have a Shure WCM16 Hypercardioid Headworn Condenser Microphone I could borrrow for Friday night? Actually, any head worn countryman style microphone with a T4 connector will work. (Two would be ideal as I have a partner working with me)
Several years ago I loaned my wireless headset microphone to a friend. He crushed it. I thought nothing of it because I figured the expense in my rig was the transmitter and receiver so I'd just buy a new mic. However, I only do 3 or 4 juggling shows a year so there was no rush to find a replacement. I've been asked to juggle Friday night at West Park Baptist Church's fireworks show from 7pm-9pm possibly with a show on the main stage (which would require me being mic'd). Lapel microphones are horrible for juggling and a hand held mic is just comedic. I promise I won't crush your microphone!
add a comment
Posted by Doug McCaughan in : Announcements, Health, Juggling, Of Interest

, add a comment
The 20th Knoxville Kuumba Festival begins tonight at 5pm. The last time my brother and I did a juggling performance on stage was at Kuumba Festival roughly 15 years ago (I may be off a year more or less). I was wounded at the time with a splinted finger so much of the performance for me was done with one hand. They had a camera crew but didn't start filming until the end of our performance. So if it's truly been 15 years, does this mean my brother and I need a reunion tour? Or do we have to wait another 5 years?
add a comment
Posted by Doug McCaughan in : Education, Health, Juggling

, add a comment
I had a great day of juggling this morning. Since Clown Day was canceled, the school invited me to participate in their Field Day event so I had an opportunity to juggle for each of the 1st grade classes which mean 20 or so students each time (about 20 minutes) for about 5 classes. The juggling went pretty well without too many horrid mistakes. Amy even did the hand game in which she stands with both feet in one of my hands and balances above my head.
The finish to the day was a bit of bummer. The principal had okay'd juggling fire out of the baseball field but nix'd it when I went home to have lunch. I returned and the teachers had gathered the students but I had nothing to show them. I'd run through most of my tricks, gags, and jokes between the classes. With all the students gathered together outside I really didn't have anything they had not already seen. So I pulled out the diabolo and tried to reproduce the Clement Hall days. See, in college I juggle a lot. I mean an absurd amount of juggling. And I was fit, toned, and on my game. I once threw a diabolo higher than 8 stories and caught it on a string. I know this because a friend who lived on the 8th floor said he kept seeing this thing fly past his window and he looked down to see me in the court yard catching it. Today wasn't so good. It went high but got missed several times. Anxious to give them a little more, I pulled out the crystal balls. I never perform with the crystal balls because my contact juggling is super sloppy and when trying to juggling 5 crystal balls I tend to scatter them more than catch them. And that's what happened today. So the close act was rubber chickens. I must do better next year. The laser light juggling spectacular will be ready ready READY! Moral of the story? Quit while you're ahead. When they canceled fire I should have said we were done for the day. But like Jonathan Livingston Seagull, a true artist has to always go for the next level.
Now my swing shift Tuesday begins. Between now and midnight I'm programming with one break for an errand around dinner.
add a comment
Posted by Doug McCaughan in : Health, Juggling

, add a comment
add a comment
Posted by Doug McCaughan in : Doug's Mantras, Health, Juggling, Philosophy

, add a comment
Juggling is not a sobriety test.
add a comment
Posted by Doug McCaughan in : Health, House, Juggling, Of Interest, Publishing, Video

, add a comment
Cathy wants me to work on the house more. I want to juggle more.
add a comment